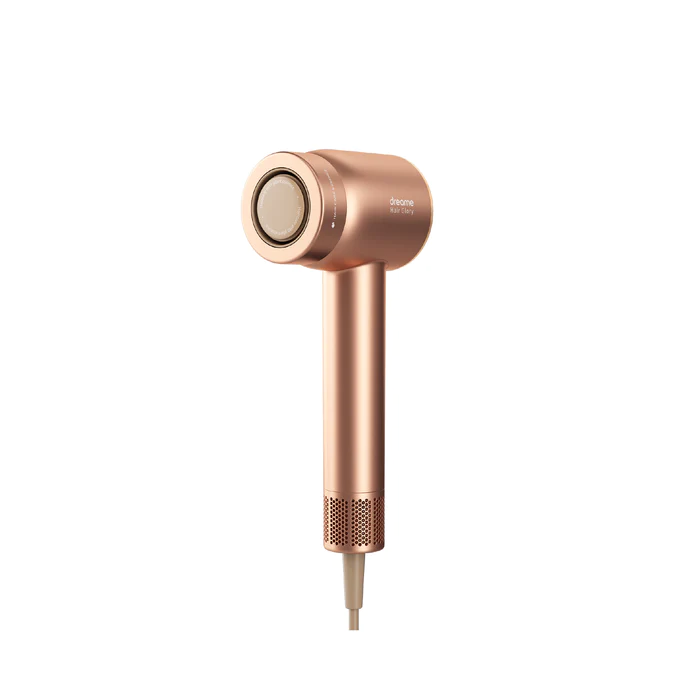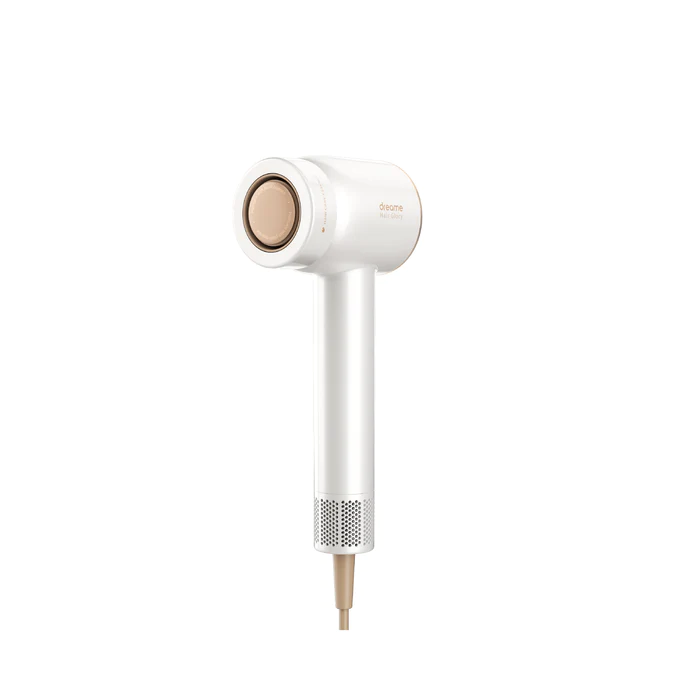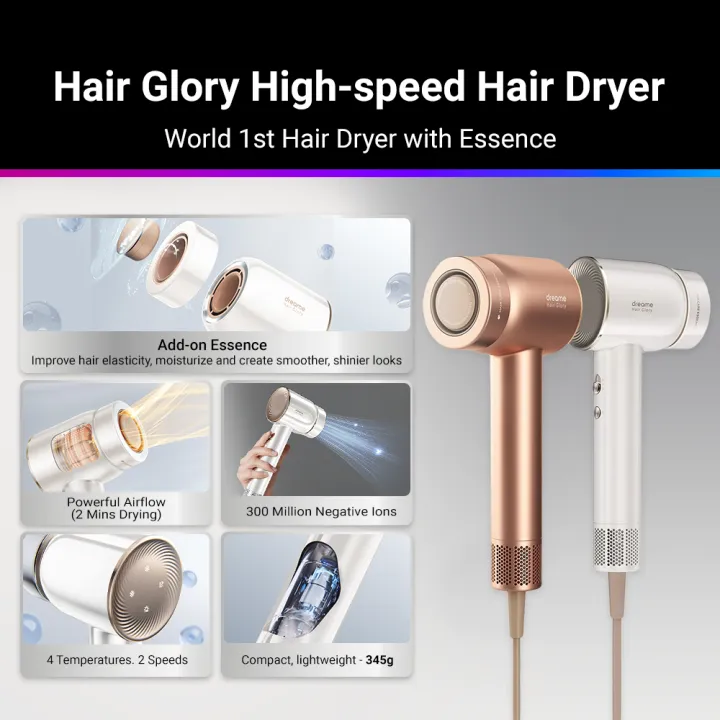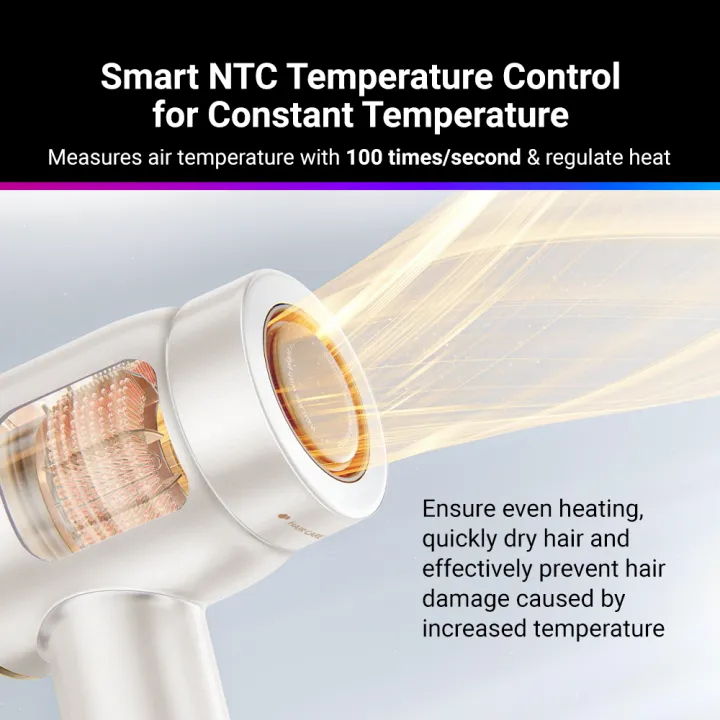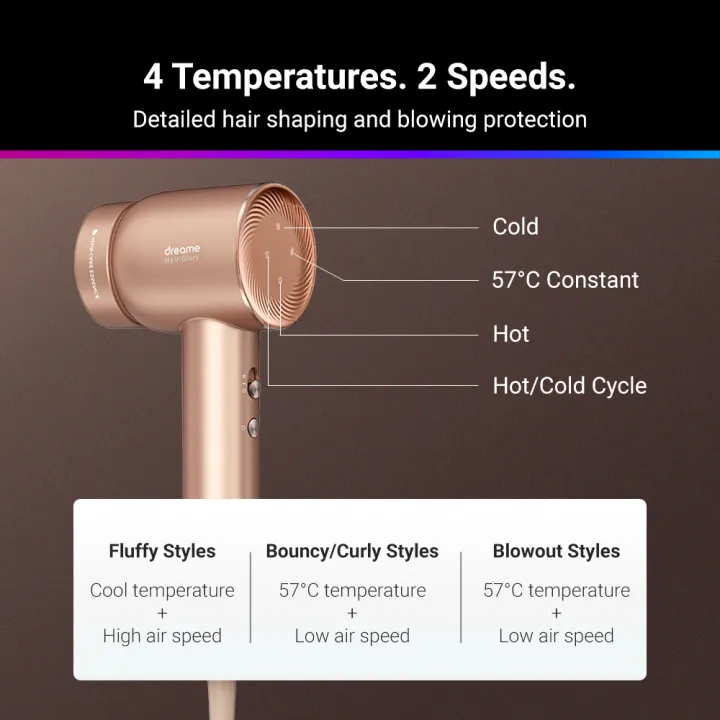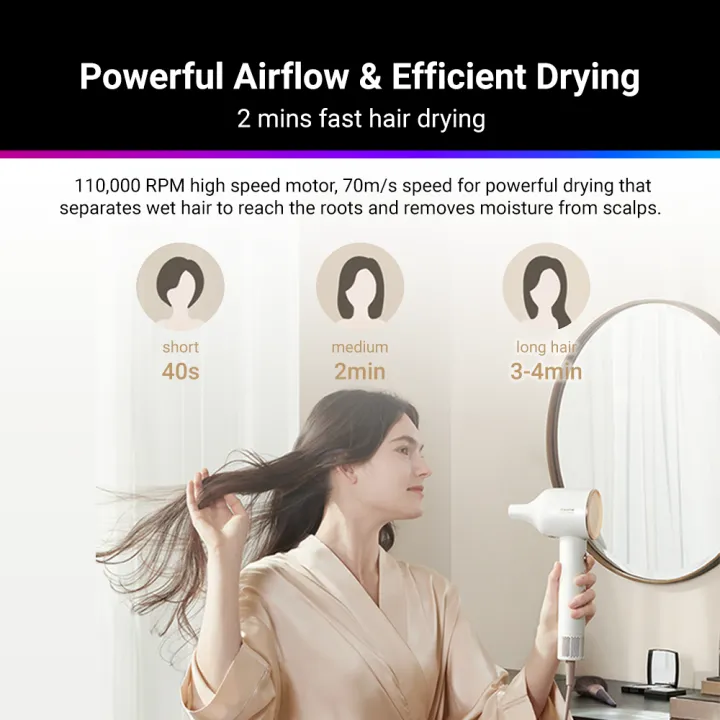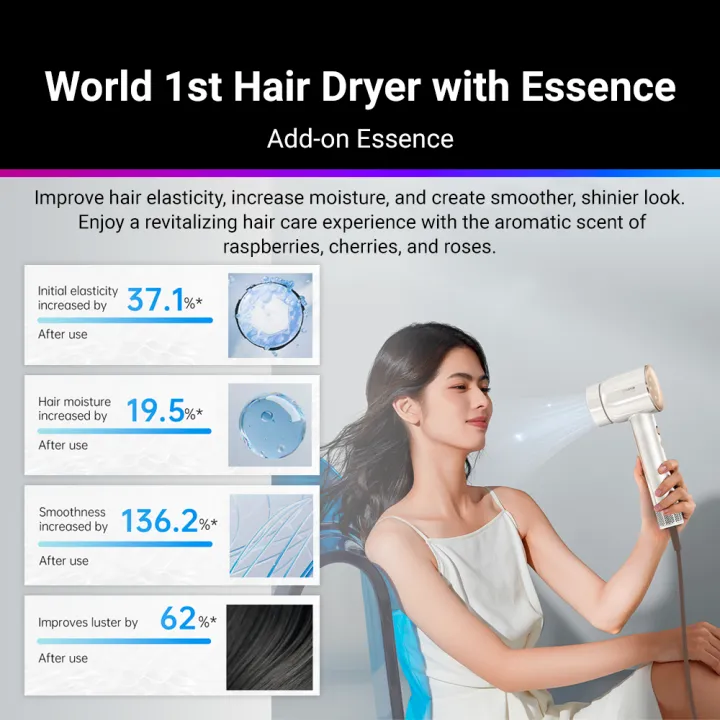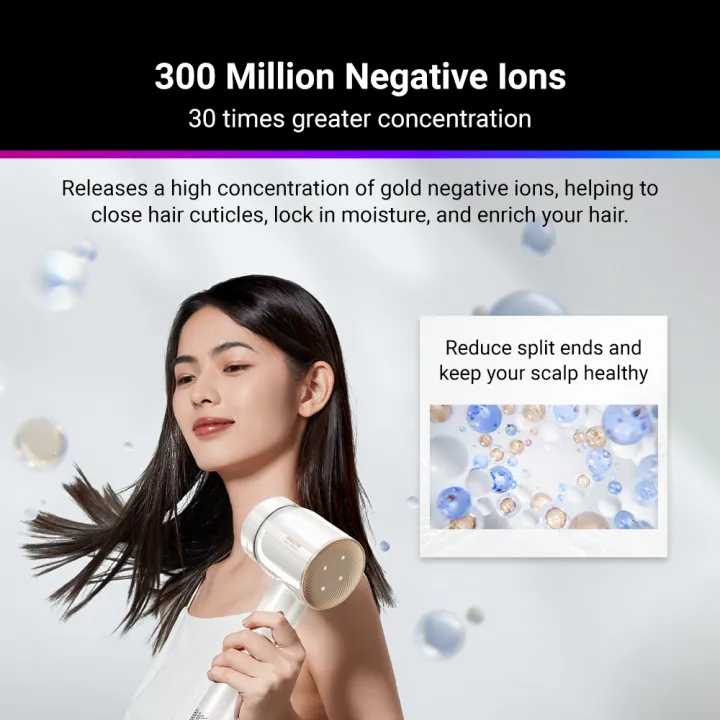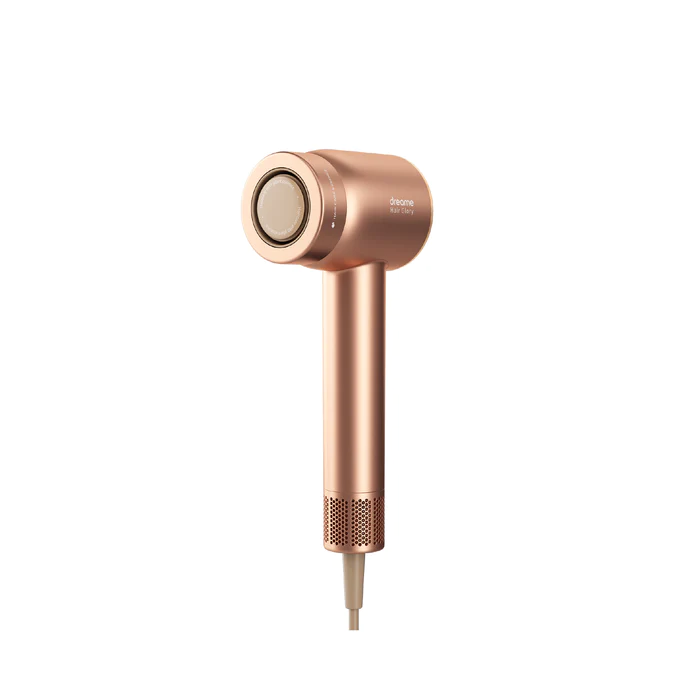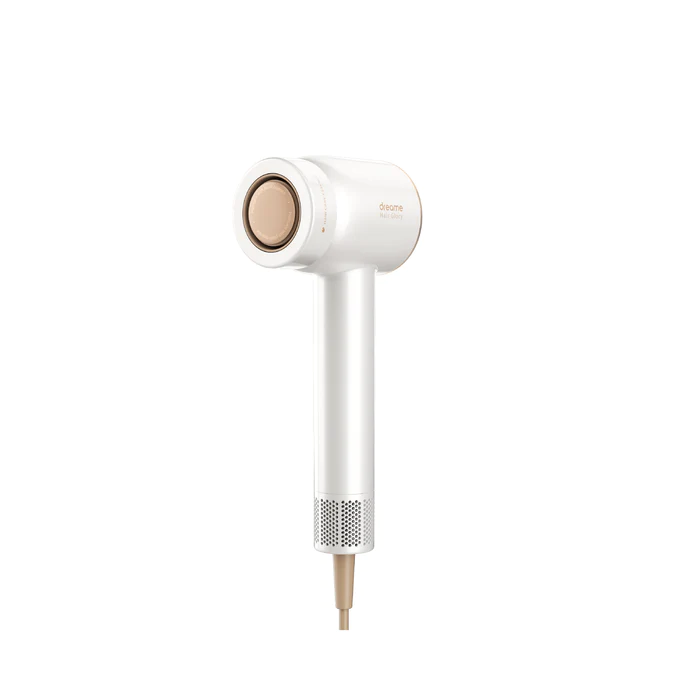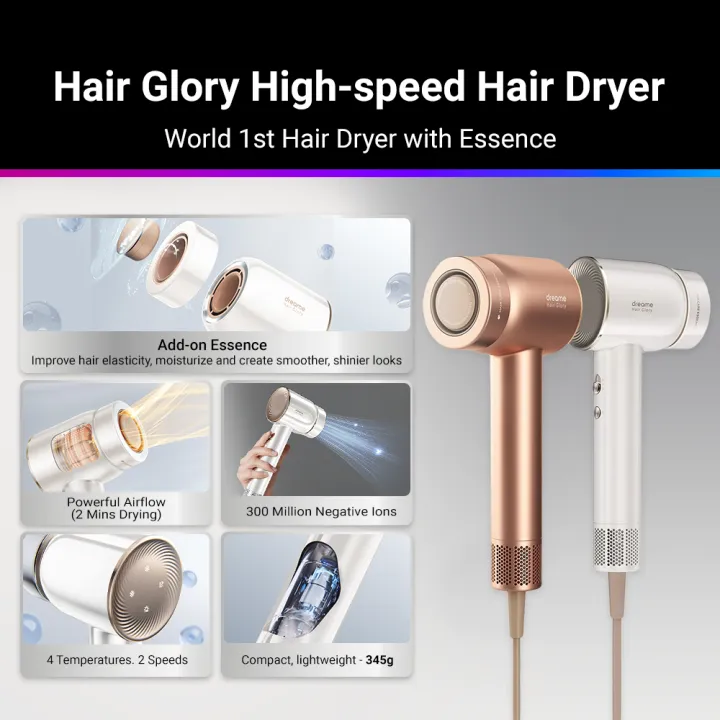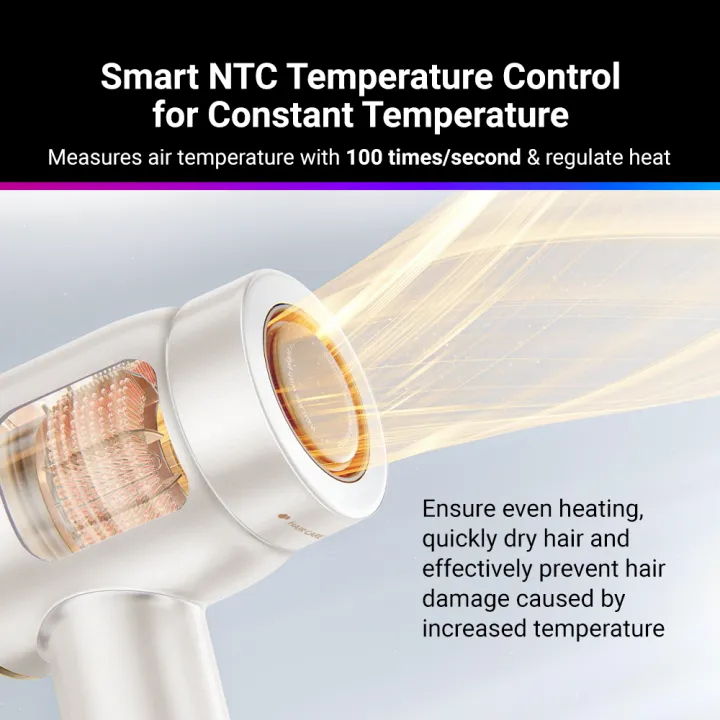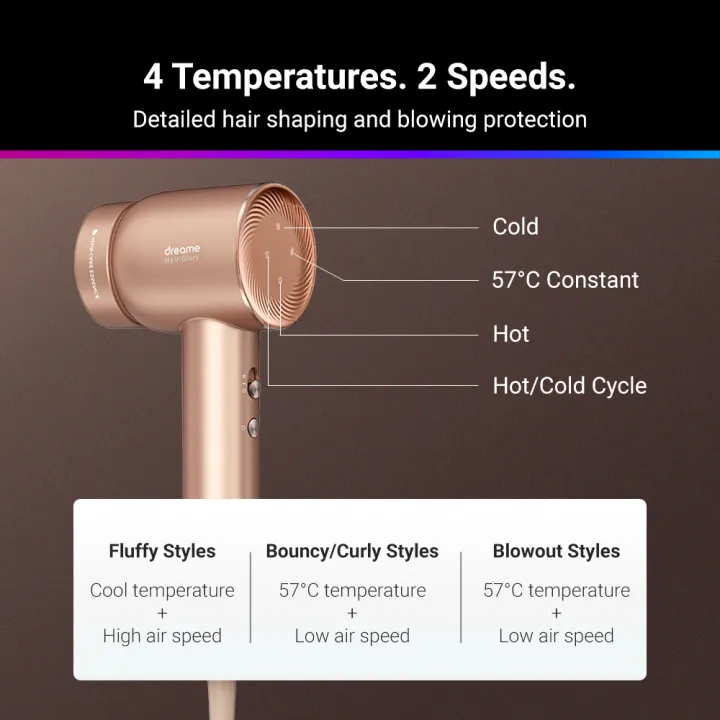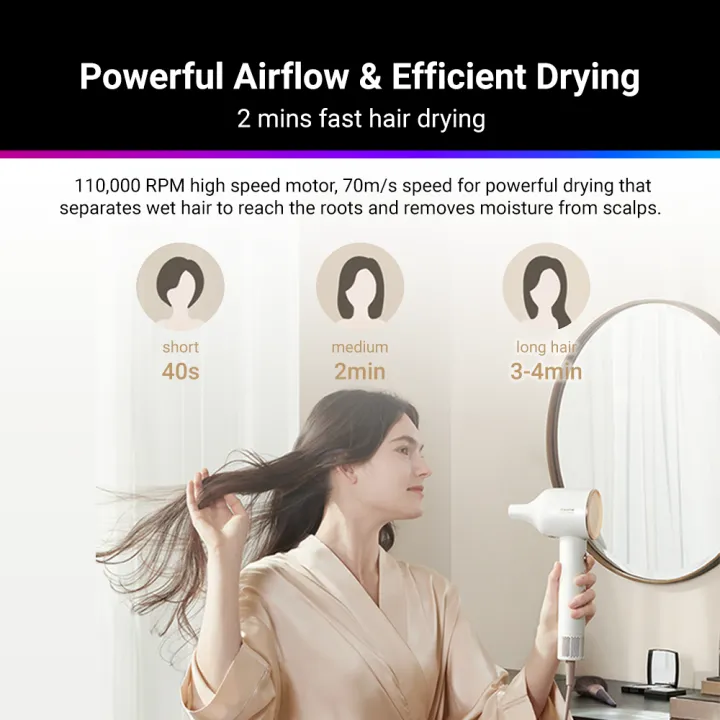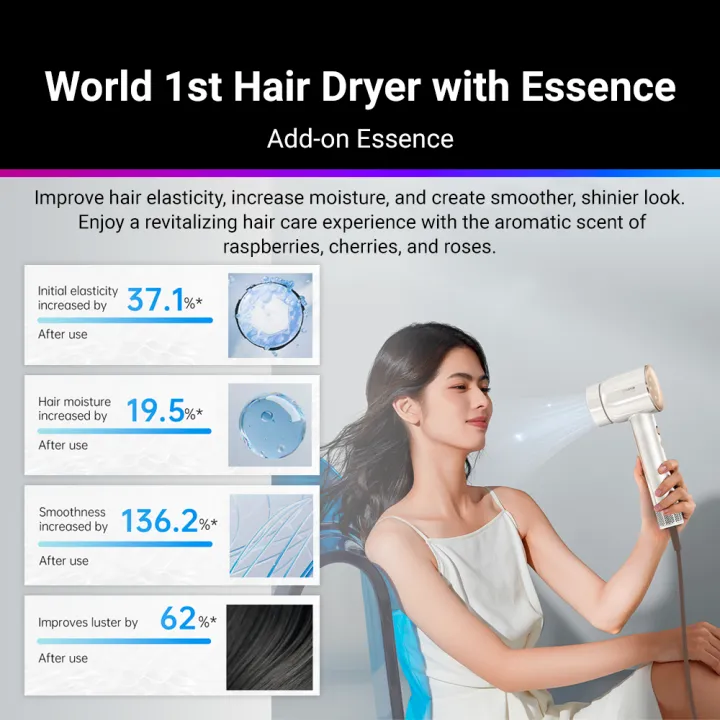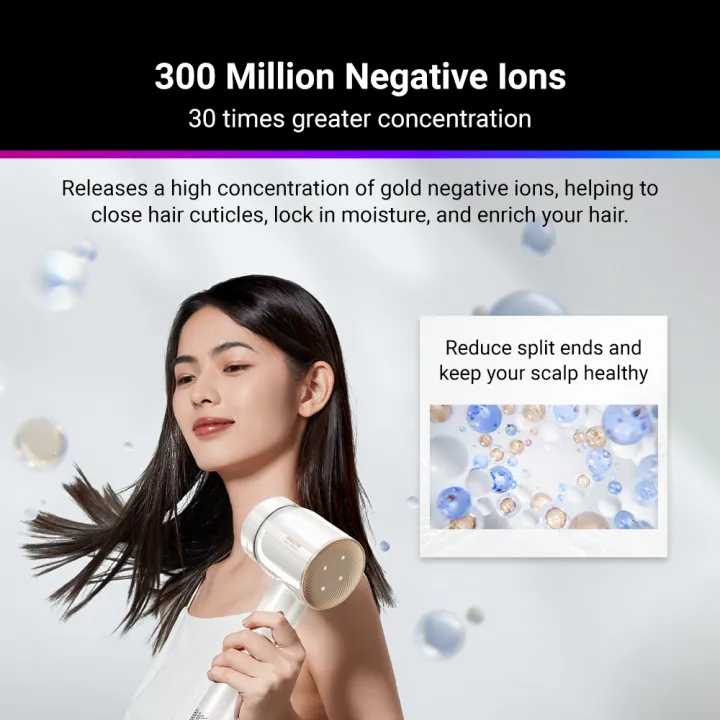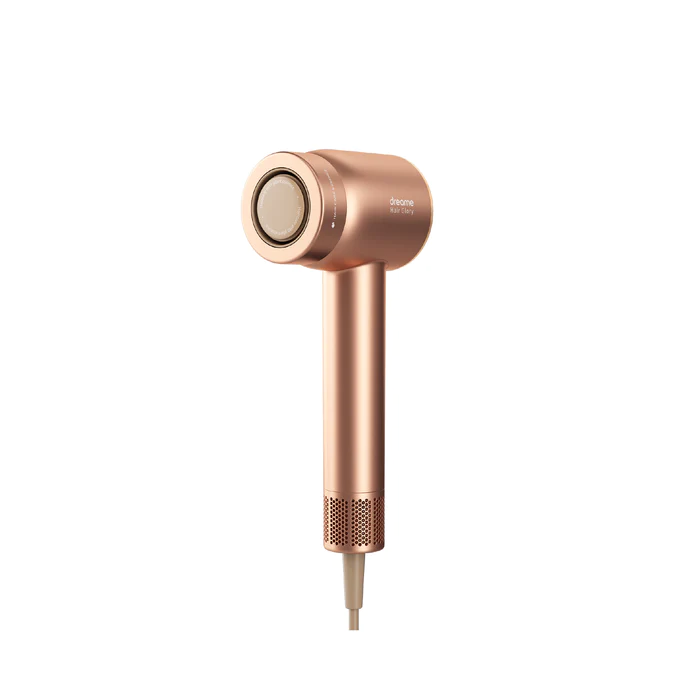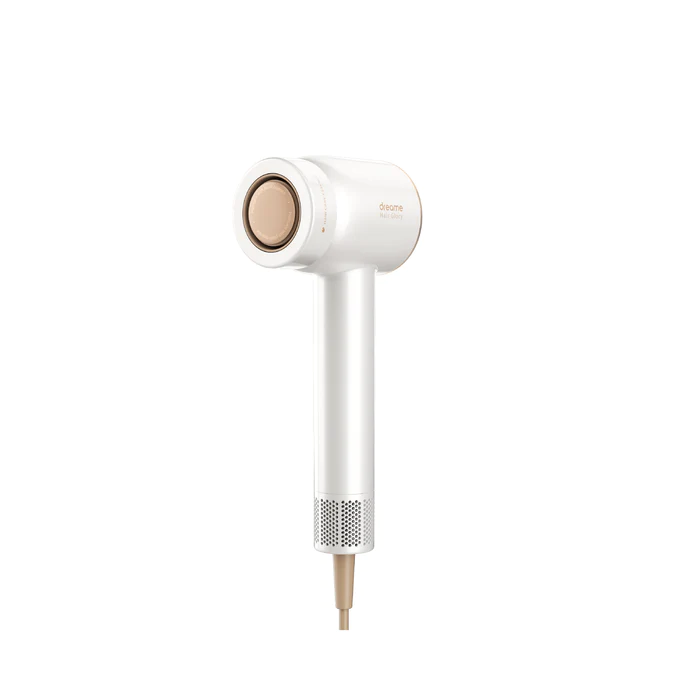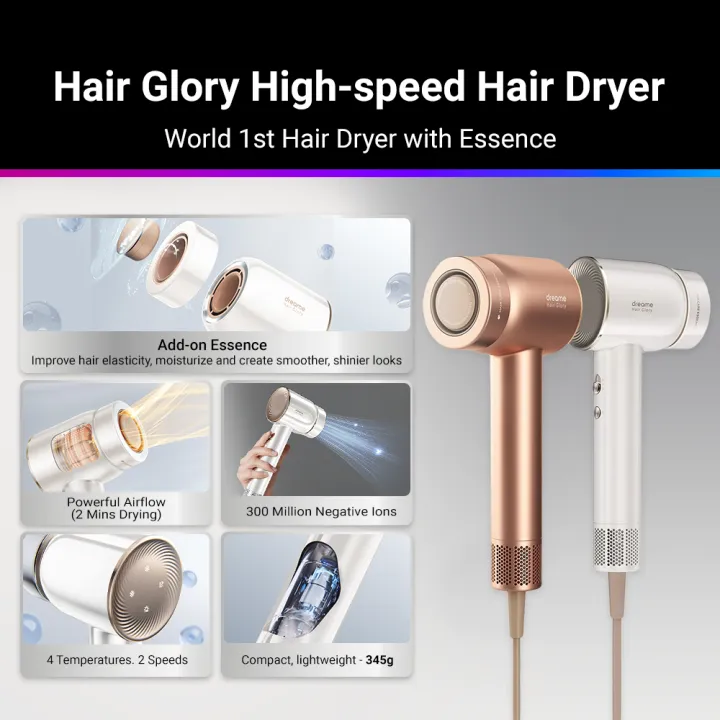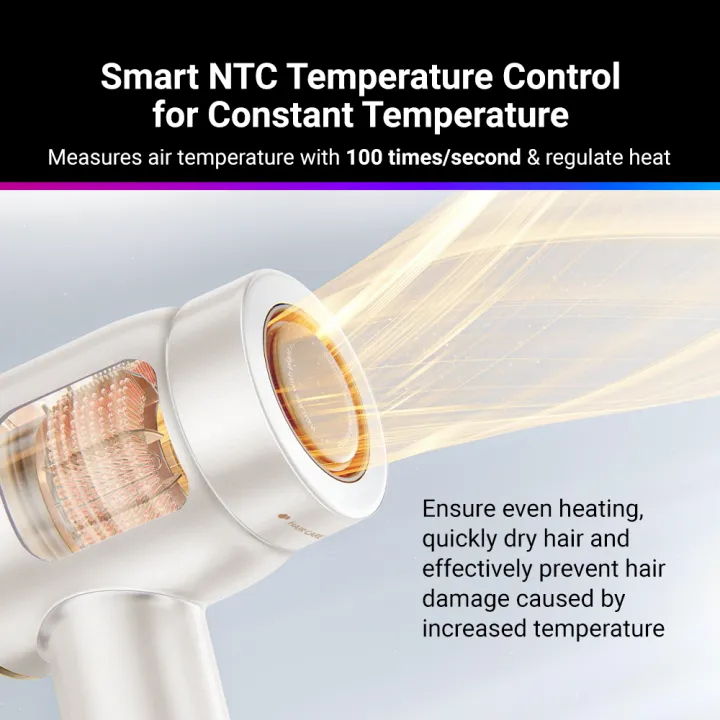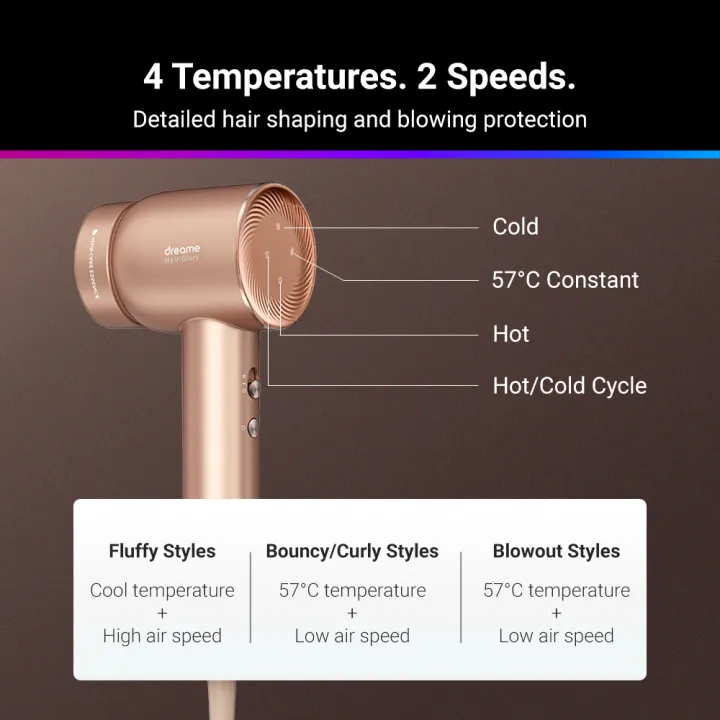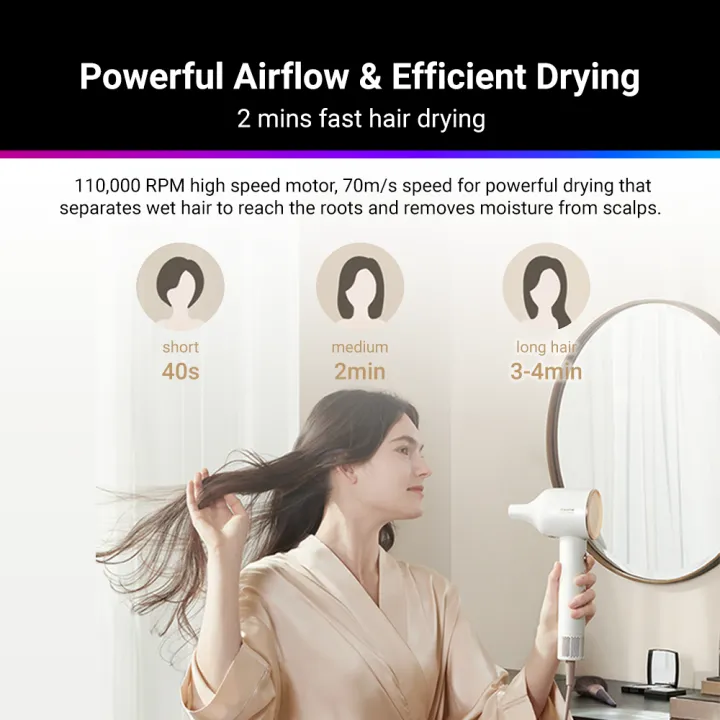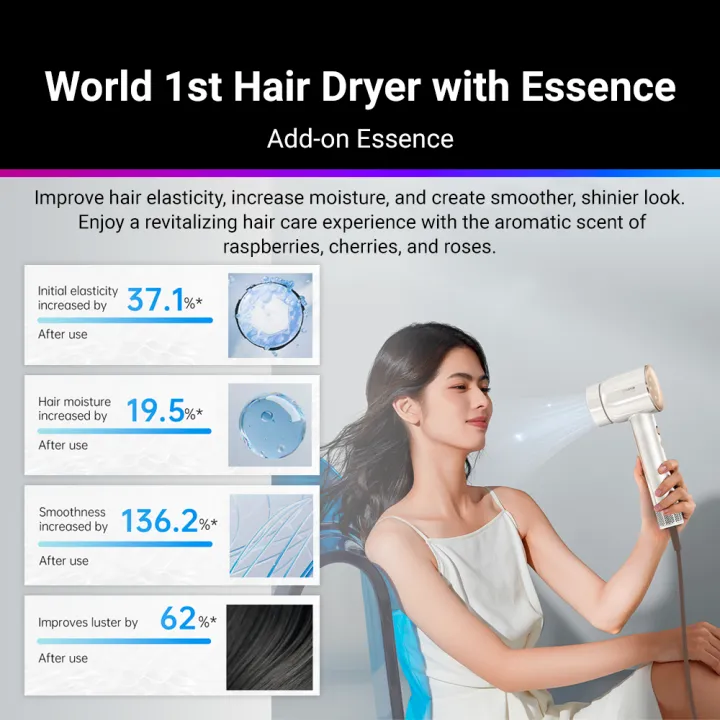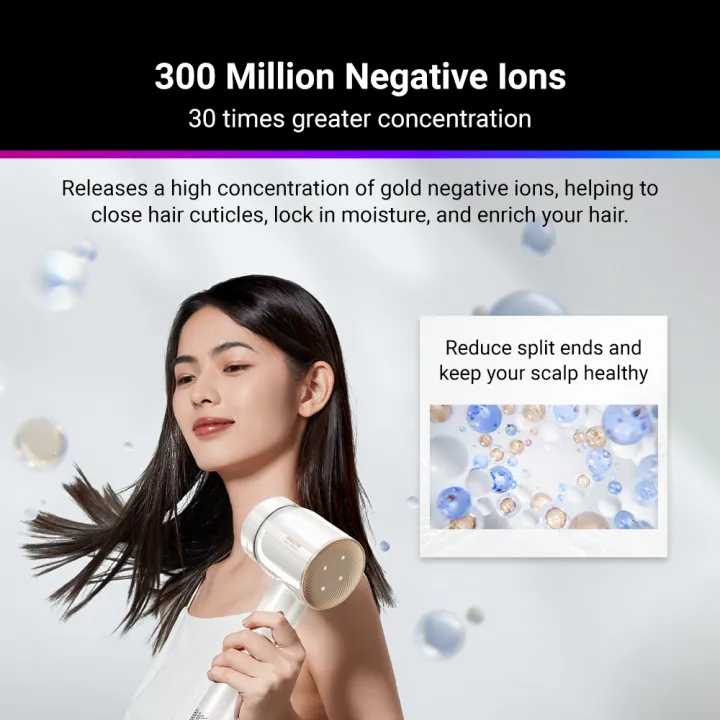 Dreame Hair Glory Hair Dryer
【Hair Dryer with Essence】 --> World 1st Hair Dryer with Essence
【Improved Hair Elasticity +37.1%】Penetrates deeply to moisturize hair, make brittle hair more durable.
【Hair Moisture +19.5%】Provides nourished, radiant, fluffy hair. Say goodbye to flat hair.
【Smoothness +136.2%】Smooth & silky, no more tangles.
【Shinier Hair +62%】Hydrates and invigorates. Revitalizes dull hair.
【Powerful Airflow and Efficient Drying】A 110,000rpm motor generates a 70m/s airspeed* and 55m3/h air volume* for powerful drying that separates wet hair to reach the roots and removes moisture from the scalp, drying shoulder-length hair in as little as 2 minutes*.
【300 Million Gold Negative Ions】Releases a high concentration of gold negative ions, helping to smooth hair and lock in the moisture, making it silky and elegant.
【4 Temperatures & 2 Speeds】
【57°C Constant Temperature Mode:】 Perfect temperature to avoid heat damage when blow drying your hair.
【Cold Mode:】 Suitable for use in summer, or cold air for styling.
【Hot Mode:】 Suitable for quickly drying wet hair.
Hot/Cold Mode: Alternating temperature for curling, fluffy hair and other styling scenes — 7s hot and 5s cold air to reduce heat buildup.
【Fluffy Styles:】Cool Temp + High Air Speed
【Bouncy/Curly Styles:】 57°C Temp + Low Air Speed
【Blowout Styles:】 Hot/Cold Mode + High Air Speed
【Lightweight & Portable】A lightweight 345g build with a compact 82mm main cylinder makes your hair drying more relaxing and less tiring. Built with lightweight materials and a highly efficient layout to minimize fatigue while using and stay discreet when carrying or storing.
【Smart NTC Temperature Sensing】An NTC thermistor and advanced microprocessor combine to monitor the temperature, checking 100 times per second*, for consistent and even heating that effectively reduces split ends, hair damage, and color fading.