1.56" AMOLED Display | Blood Oxygen | Magnetic Charging | Up to 30 Exercise Modes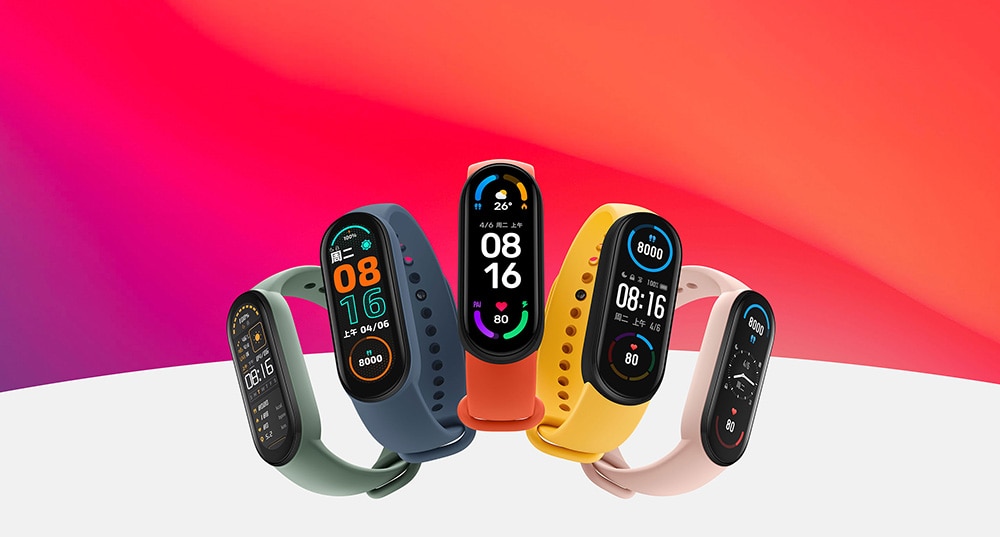 The APP has a built-in 130+ full-screen exclusive dial, which can be changed at any time according to hobbies and moods.
The models are stunning and put on a new vision on the wrist.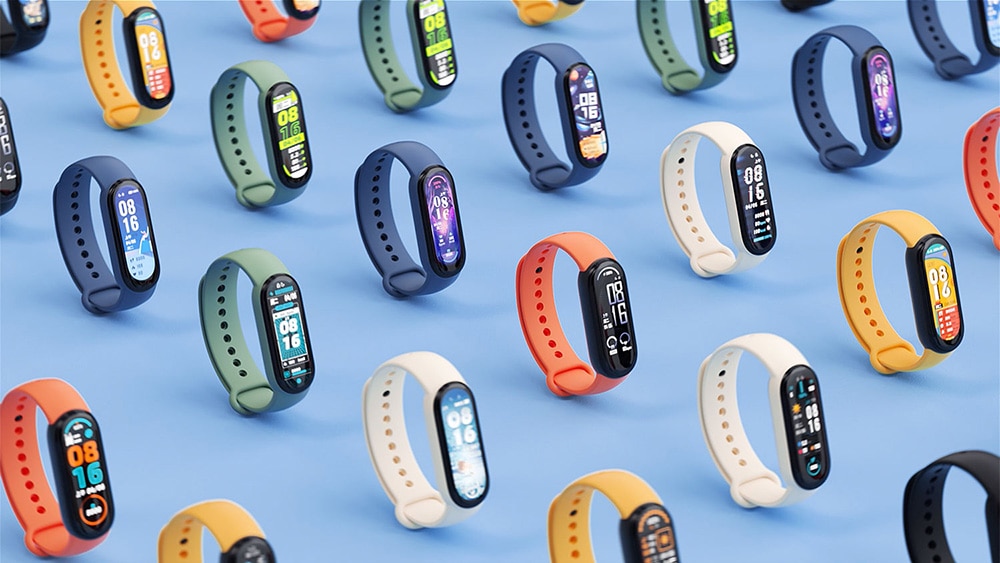 326PPI retina screen, custom dial can set your loved family, pets, idols on the dial,
Every time I lift my wrist, I can see my eyes full of love.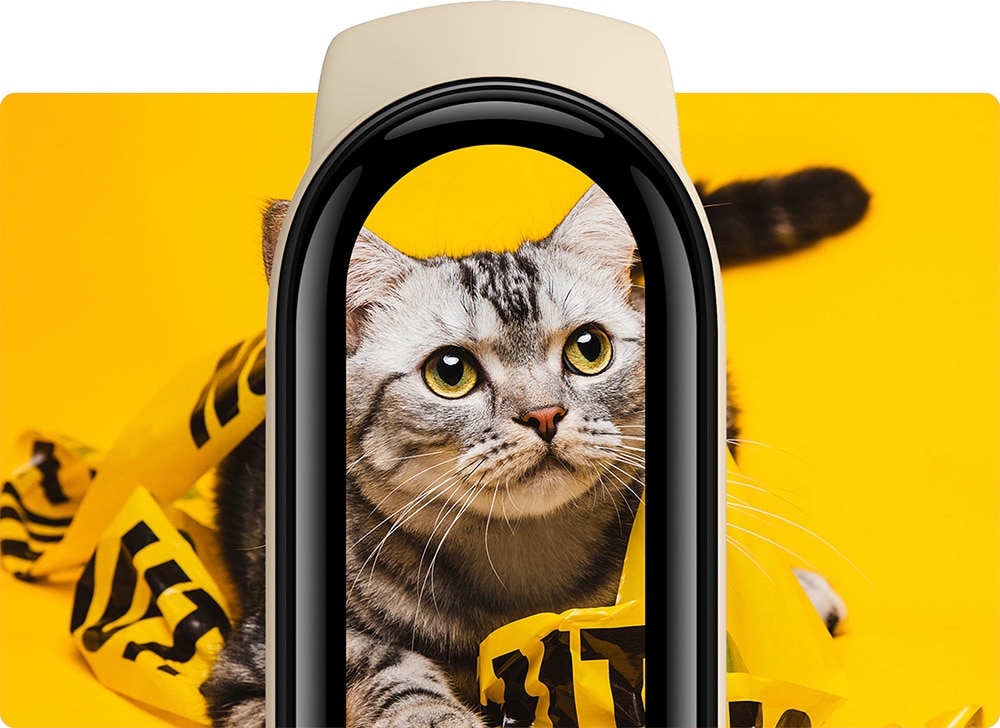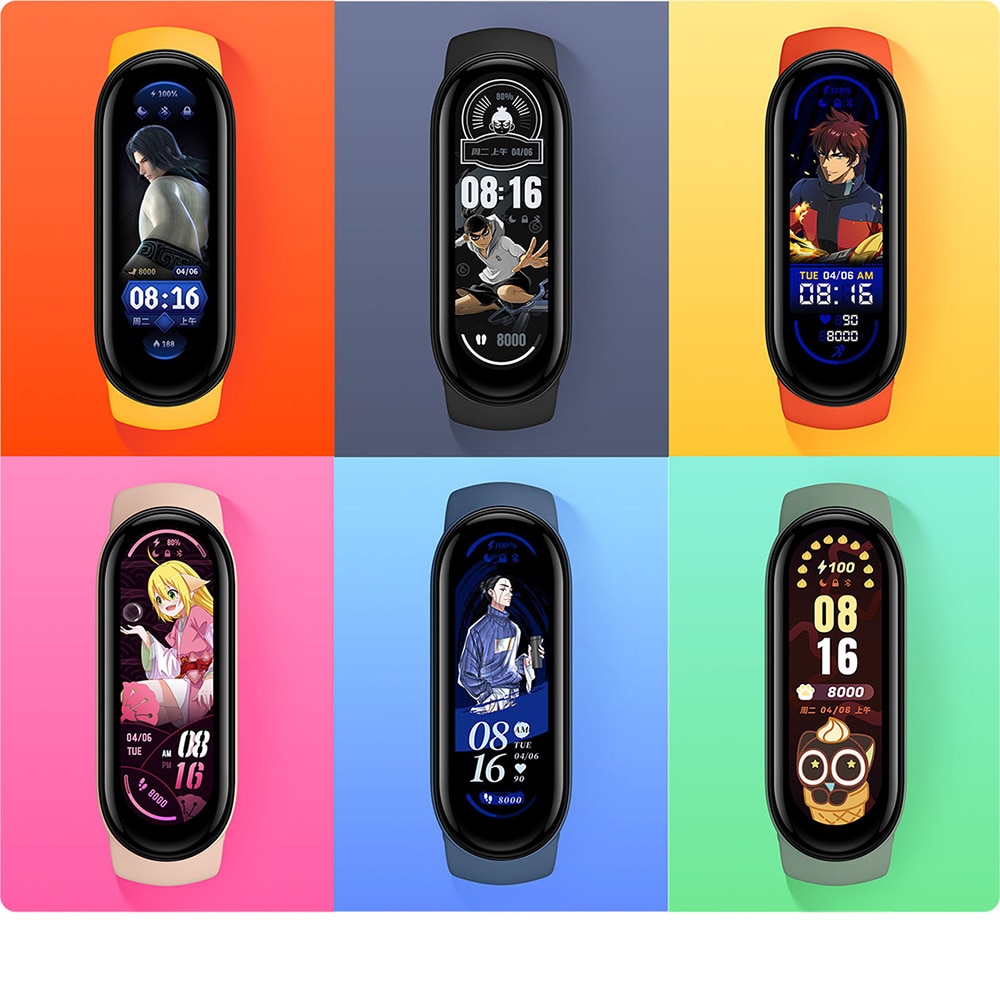 The standard black wristband is newly added with silver-based glass carrier antibacterial agent, which is against E. coli and Staphylococcus aureus.
The antibacterial rate exceeds 99%, making it more comfortable to wear. 8 colors trendy and cool wristbands, you can choose to match.

Magnetic charging, standby time up to 14 days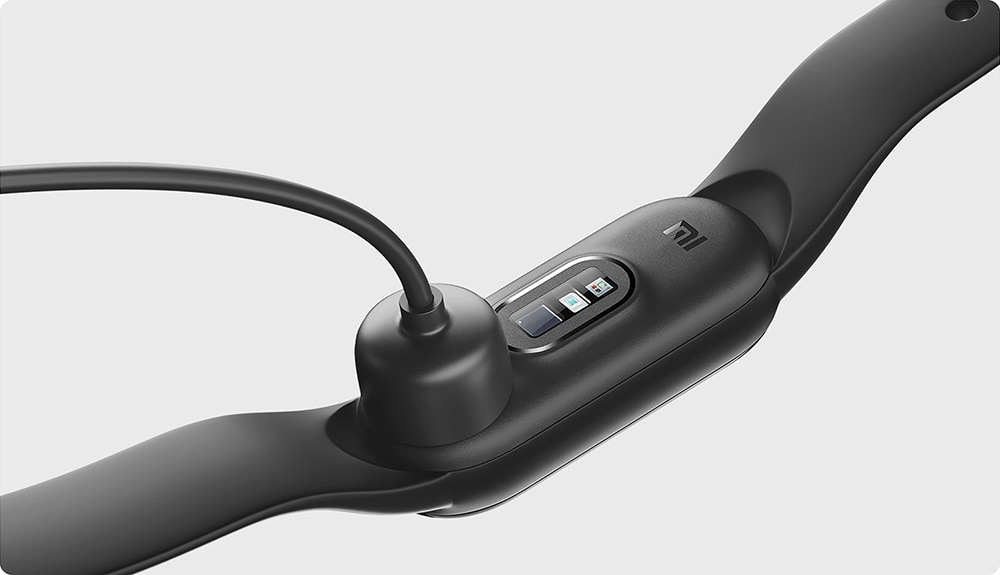 Blood oxygen saturation is one of the basic signs to measure human health.
Mi Band 6 is equipped with an excellent sensor, through the light path design and multiple
Light source fusion, professional algorithm support, allowing you to accurately measure anytime, anywhere
Blood oxygen, a comprehensive understanding of one's own health.
Accurately record the length of sleep, scientifically analyze sleep conditions, according to changes in heart rate
Determine deep sleep, light sleep, REM rapid eye movement, provide scientific advice to help you maintain
Become a regular sleep habit.

The built-in PPG biosensor can monitor your heart rate changes in 24 hours*. and also
Heart rate warning, can vibrate when the heart rate is too high, pay attention to your heart health.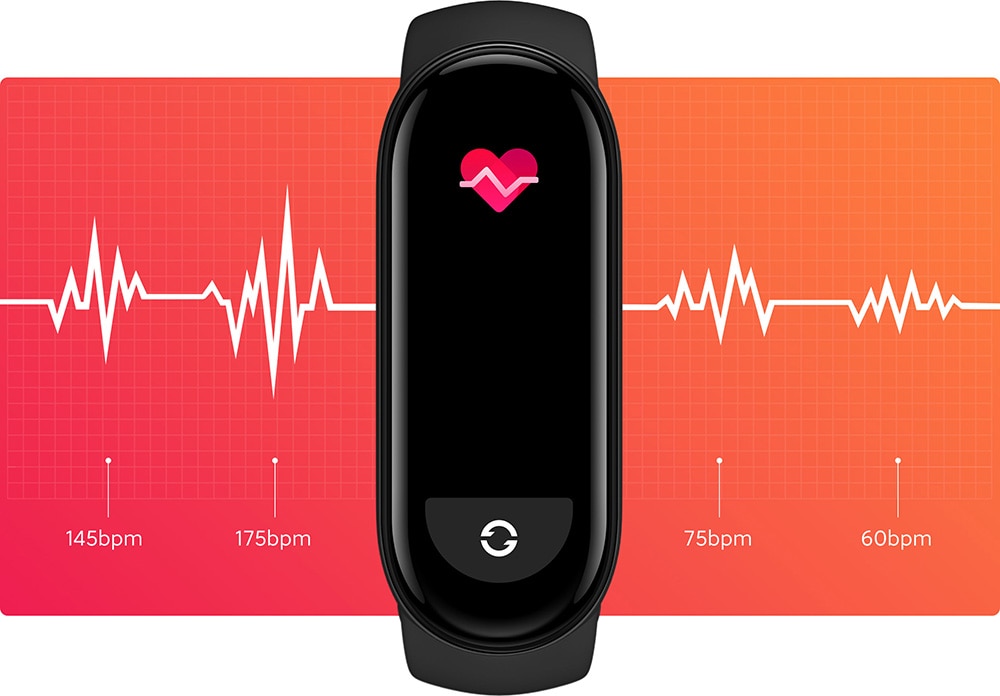 Record the menstrual period, and the bracelet before coming
Vibration reminds you to prepare in advance and be more calm. when using it
The longer the time, the better you understand your little secrets.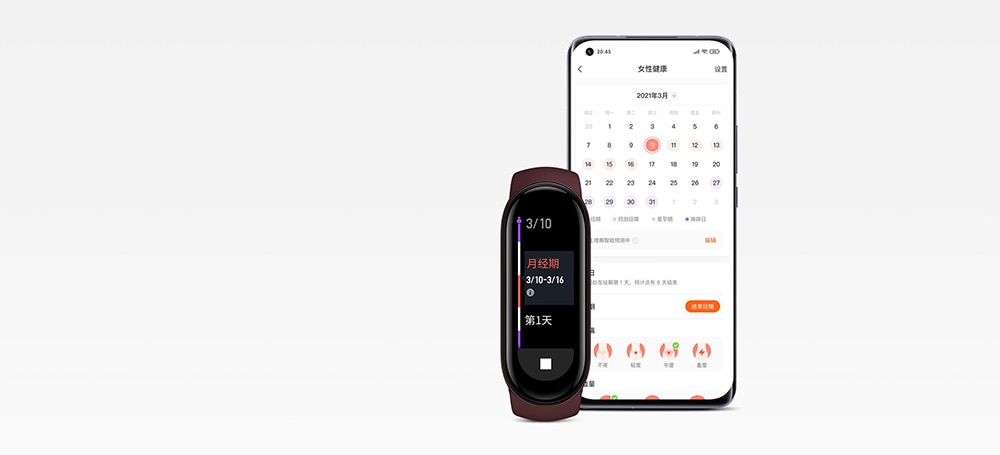 For the first time, it supports 19 trendy sports such as high-intensity interval training, basketball, boxing, Zumba, etc.
The consumption of calories and the status of different heart rate zones are clear at a glance, making your exercise more efficient.
Automatic recognition of walking, treadmill, outdoor running, outdoor cycling, rowing machine,
Elliptical machine 6 kinds of exercise modes, never miss every moment of exercise.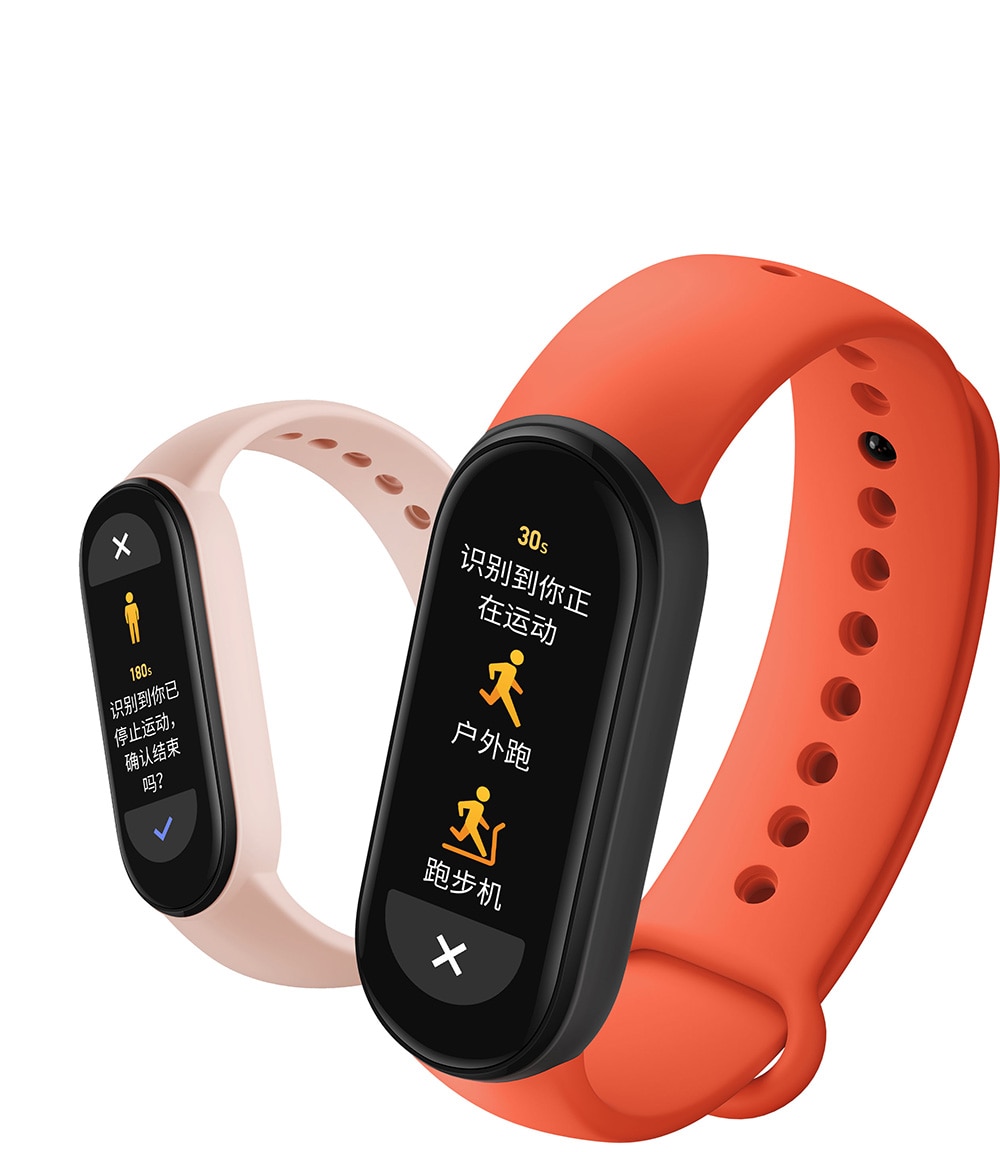 5ATM waterproof grade, can be worn for swimming and snorkeling in the pool,
It can also intelligently identify the four major swimming styles.